We have finally made it to our new home and settled in!
I have my tent set up, everything organized in zip-lock bags, my sleeping bag laid out, and about 12 cups of coffee in my body. Life is good.
Our contacts are a sweet, sweet couple named Tony and Nidia. They live on a big compound in a home with about 15 people. Their ministry is to street kids mainly, but they definitely operate through the Spirit so really they just do whatever God tells them to. Right now there is a church group here from North Carolina, a woman named Cassie who moved here 8 month ago from the states, Tony and his wife, all of the street kids who normally live here, and all 25 of us. It's quite a full house.
I love it here. The air is cool and sweet, the people speak Spanish, there is booming music playing everywhere, and we have an absolutely beautiful view. This place definitely feels like home.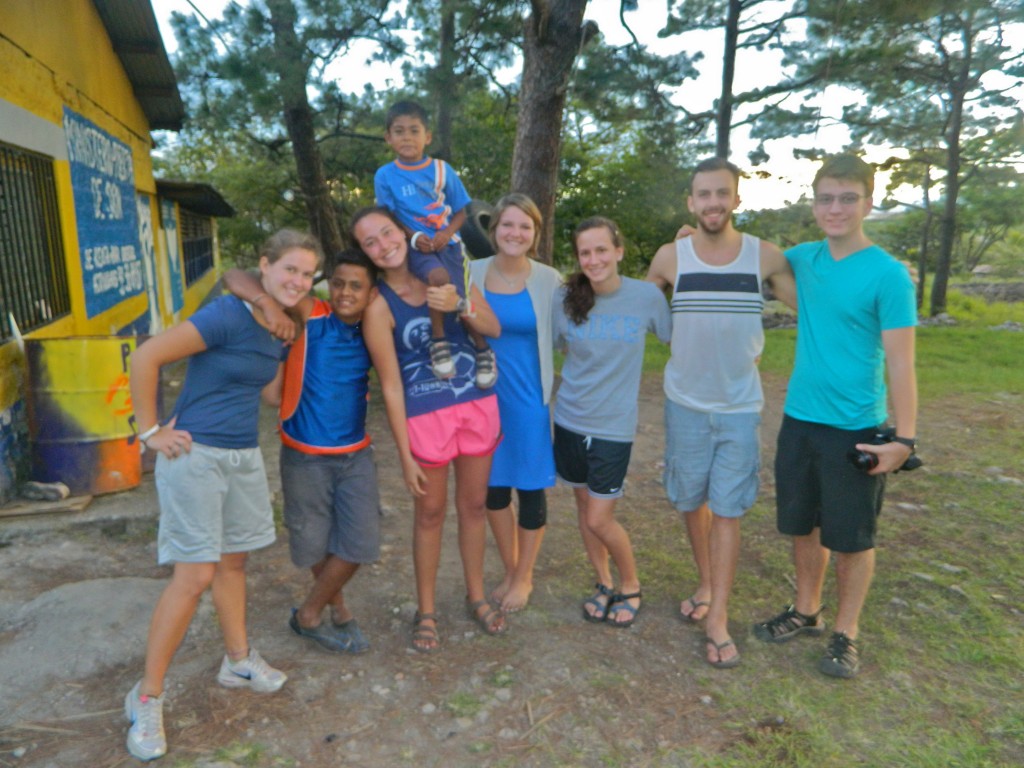 Here's the team and a couple of our new friends Carlos, and Anderson
Katie