Contrary to all the statistics and the growing number of broken families, I have been blessed with a stable home and a wonderful relationship with my parents. I've grown up my whole life knowing that I am loved, that I will always be taken care of, and that I am treasured. Because of that, it isn't hard for me to know and to accept love from God my father. I understand that he always loves me, will always forgive me, and that he delights in me. I love being his daughter.
But when it comes to the Lord pursuing me, romancing me, and loving me romantically I have a much harder time accepting it. Somewhere down the road I chose to project every bad relationship that I had ever had on the Lord and it has taken me time and a half to identify and break the lies that I believed about Jesus. Lies that told me I was unworthy, that I didn't deserve to be loved and pursued. Lies that I was so broken and dirty that I could never change and no male, not even Jesus would love me.
The other night I was lying in bed and talking to the Lord. I am so thankful for all that he has already redeemed and all the lies that he has already broken, but if Jesus really loves me, seeks me, and romances me then why isn't he? So I asked him. I asked Jesus to ravish my heat, to sweep me off my feet, to take me on a wildly romantic adventure.
And it just so happened that the team were staying with was going to a place called Elephant Island the next day. After one of the most beautiful car rides I have ever been on with tropical scenery and mountains the whole way we arrived at one of the most beautiful beaches I have ever seen. I kicked off my sandals and ran into the crystal clear water screaming my name and begging me to enjoy it. After splashing around in the water a bit we drove down the road to ride elephants. Talk about incredible, talk about an adventure, talk about romantic. After our little ride we headed back to the beach. And right as I step onto the sand two beautiful Thai ladies invited Ashley and I to get a massage, right on the beach, listening to the waves.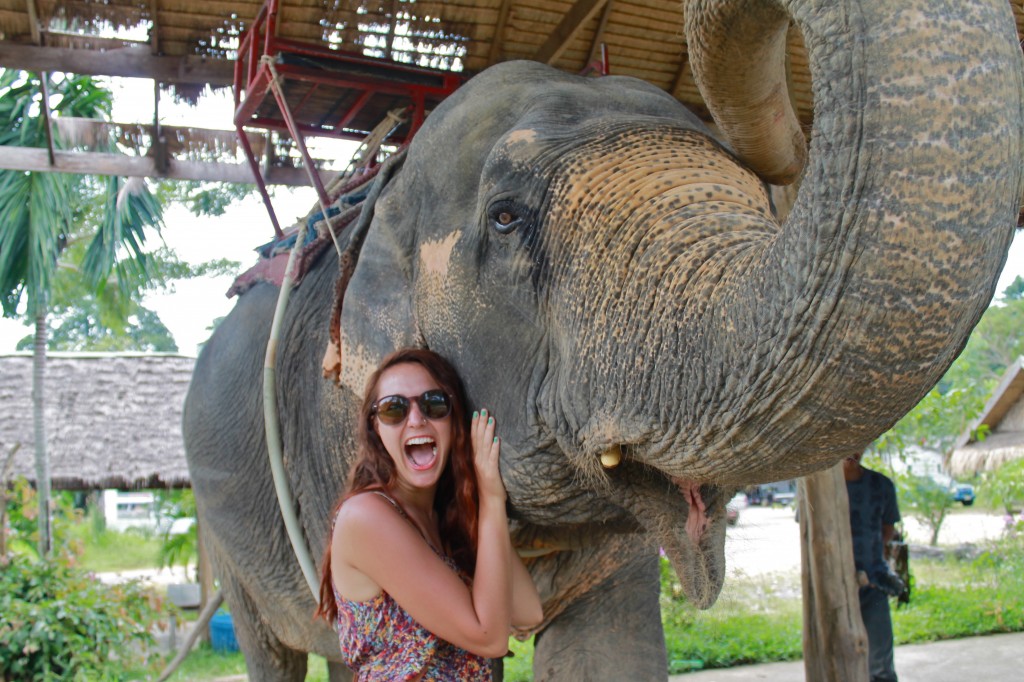 Funny how when we ask the Lord for things, he gives them to us. Funny how he actually means what he says, and all the romance and intimacy he says he wants with us aren't just empty words. A relationship with the Lord isn't boring, it isn't a chore, and it isn't a religion. My relationship with the Lord is adventurous, exciting, romantic, satisfying.
So even when I have a bad day and feel worthless, or insecure, I know that my Jesus will always be there to affirm me, and he delights in me.
How wonderful it is to be loved.